Surveys and Polls are an important and easy way to engage an audience. WPForms Surveys and polls help you connect with your site visitors and it also allows you to gather feedback from them. Feedback is important to improve your website or service and understand what your visitors are interested in. In simplest of words, it's an amazing tool to grow your business as well as increase customer satisfaction levels.
Surveys and Polls are some of the most valuable marketing tools. It allows you to collect data and information from the users. Polls allow you to expand your business experience and understand your consumers better. A survey form that gathers feedback is indispensable. It should be eye-catching and, of course, interesting. It is challenging to create forms unless you use a plug-in. If you want to make the best surveys and polls, you can use WPForms to create simple ones quickly and efficiently. While looking for a survey plugin we have to consider many things.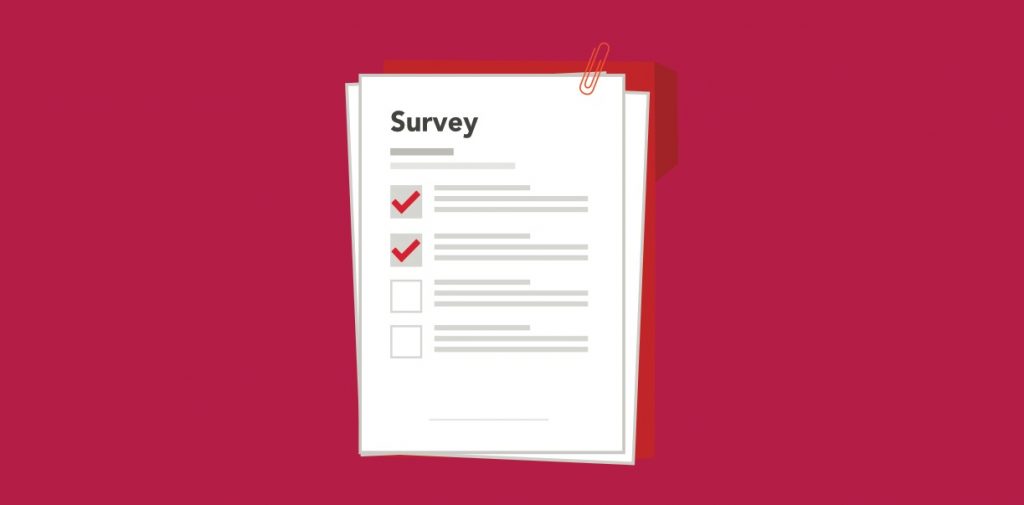 What is needed to Look for in a WordPress Survey Plugin?
Basically, a survey plugin for WordPress doesn't require any coding to build. There are several elements to look for to ensure that I'm using the right survey tool that is not lacking the essentials.
Here are the some elements which are most important operation for you to consider:
Visual or drag-and-drop builders for easy form creation.
Aggregated survey results with potential filters for the most important information.
Export tools for using compiled data to make charts for further analysis.
Multiple user interaction buttons and boxes like text fields and radio buttons.
Prebuilt templates for easy surveys based on your industry or desired results.
Devices responsiveness, even when embedded on a WordPress site.
Real-time survey results to be shown to your users after they submit the survey.
Customization tools to add logos, branded colors, and complementary media items.
The option to embed your survey or share it to other places online.
Notifications that get sent to your team when a survey response is provided.
Spam protection that limits the number of fake submissions.
Support for unique fields like file uploads or star ratings.
Permissions and banning features to prevent users from submitting the same survey twice or to stop spammers.
Creating Forms in WordPress
WPForms has a drag & drop form builder to create interactive surveys and polls for your website. You can build beautiful, complex surveys with drag & drop ease without having to code. Just, Pay monthly subscription fees or display some third-party branding on your site.
Step 1: Install WPforms plugin
Login to your WordPress admin panel.
Form Dashboard
Go to Plugins >> Add New
Type in the plugin names you want to search WPforms.
You will see plugins in the search list area.
Look for WPforms as we are using them.
Click the "Install Now" button to install.
After the installation is complete you will see Activate button
Click the Activate button to activate.
Step 2: Create a Survey Form
Once you install WPForms then you need to activate add-ons
Go to Menu >> WPForms >> Addons >> Survey and polls addon
Click the Install Addon button to install the addon.
Click Activate to activate.
Now Let's get ready to create a survey form
Go to WPForms >> Add New names to your form then choose Survey Form Template to form different pre-made form templates.
WPForms will provide a default ready-to-use survey form.
You can see the following fields in the survey form; these are the basic form fields.
Name
Email
Star ratings
Likert scale
Paragraph text box
You can use this form simply without any customization. This default form includes all those basics that are necessary so simply just click the save button. If you would like to customize your survey form then customize easily as you want.
Step 3: Customize Your Survey Form
The pre-defined survey template comes with plenty of fields. However you can add additional form fields by dragging them, you can effortlessly change as you desire.
When you click on the field, you'll see the Field Options open in the left column.
Now you can change the field label, description, and scale for the rating between 2 stars and 10 stars.
There are Advanced Options also. You'll find additional options to choose an icon, icon size, icon color, and CSS classes, and others.
You can enable smart conditional logic by clicking on the Conditionals.
After you've customized your fields Click the Save button.
Step 4: Configure Your Form Settings
To configure the form settings. You'll need to click the Settings menu in the WPForms menu. You'll see 4 settings to configure.
First, it's General settings.
You can edit your form name, form description, submit button text, submit button processing, option to enable anti-spam honeypot, Google reCAPTCHA, etc. from there.
Second, you'll see Notification settings. This lets you configure how you want to receive an email when someone completes your survey form.
You have an option to turn on or off the notifications from this page. If you turn it on. You'll see a default notification setting which you can review and edit as per your needs.
Third, you'll see the Confirmation setting. It'll let you set the confirmation message for your users to receive after they complete your survey form.
The fourth and last is the Survey and Poll setting. It's where you can enable survey reporting.
If you click on the Enable Survey Reporting checkbox, the survey reporting for all your forms sitewide will enable. This will collect survey results for the following fields in all your forms.
Single Line text
Paragraph text
Dropdown, Checkboxes, and Multiple choices
Rating
Likert Scale
Hence it turns all of your forms into surveys.
If you want to enable this form for a particular form only, you have to uncheck the Enable Survey Reporting box and save it.
To enable a particular form click the survey field to edit. In the Field Option, you'll see Advanced Options. There you'll find the Enable Survey Reporting checkbox. Click the box and save.
Now, WPForms will generate reports for only those you've to enable survey reporting.
Step 5: Add Your Survey Form to Your Site.
Once your configured settings are done, you can embed them on your WordPress site.
WPForms make it easy to embed forms in WordPress. It lets you add your forms to multiple places on your website. There Are 3 main ways to embed your survey form in WordPress.
First, you can find the form shortcode in the Embed button on your form editor page just before the Save button.
Now, you can copy the shortcode and paste it anywhere in your pages, posts, or text widget. After you've added and saved the post/page/widget, you can open that page and preview your survey form.
Second, you can directly embed it from your post/page editor. As you edit a page/post, you'll find an Add Form button in the post editor toolbar.
Just click the button and select the survey form you want to add. Then, update your page/post and preview the survey form.
The third method is using the WPForms widget. For adding the survey form into your sidebar, footer, or any widget-ready area, you can go to the widget option.
Go to Appearance » Widgets drag the WPForms widget to any widget-ready area. Then, select the Survey Form and click the Save button.
Step 6: View Survey Form Reports
To view the survey data.
Go to WPForms » All Forms first. You'll see the list of all your forms.
After That, click on the survey form you want to view the report for and hover over it to view its options. Then, click on Survey Results to view your survey data. Now, you'll get the results for each of your survey questions.
The bar chart that you can see is the default view simply switch to pie-chart, line chart, etc. by clicking the icons.
You can simply export the data report in JPEG, PDF format.
Conclusion
Online surveys and polls are a playful and easy way to receive feedback from customers. WordPress can use handy WordPress plugins to collect opinions from their customers. A survey is completely powerful for gathering insights about your visitors, business, and opens new opportunities. WordPress provides seamless integrations with help of WPForms add-ons Surveys and polls.
Furthermore, if you want to integrate the payment gateway of WPForm then please click us.