Start a Blog for free today and get lots of traffic to your blog. All you need to start a blog for free is a hosting platform, a domain name, a content management system, and a theme. This article includes various suggestions to consider while building your domain. You'll quickly find that there is no simple solution to how to start a blog, but there are steps you can take to help the process go as smoothly as possible.
The first thing you need to consider is setting up your website. Let's go step-by-step, one at a time, through this process.
1. Find a Niche and Name
First, do proper research about the niche you are about to start a blog for free. Look at popular sites and your competitors that are currently active. More importantly, what unique and relevant information can you give and maintain? Most importantly, you need a focused and interesting niche.
The blog's name should then come to mind naturally. Make sure it's simple, catchy, and available. Some platforms will even assist you in choosing an available name. You can also use our domain name search tools to find available domains. Start a blog for free once you are ready with a Good Domain Name.
2. Choose a Blogging Platform
Choosing a blogging platform is the first thing to consider. That partially comes down to choosing a platform, that hosts your content and gives you the best possible tools.
You're specifically looking for platforms that provide free hosted blogging. This means that your vendor saves the data from your website on its servers without much thought.
If you choose paid options, you get a custom domain and your own hosting server. Because you have more control over your material and storage, this is referred to as self-hosting. It's something to think about once your blog begins to gain popularity. To start a blog for free hosting is the thing you should consider first.
3. Select a Theme and Design Your Blog
There are a few defaults and free WordPress themes to choose from, select a suitable one for your blog. These customize your site by using different layouts, color schemes, and even fonts.
You can customize your theme until you are satisfied, and a blog is just as you want it. Choose alternative effects, widgets, plugins, and wordings, but don't overburden the website or visitors.
Keep in mind that the extent of customization available for each theme is limited.
4. Publish and Manage Your Posts
The word count and structure of your online content significantly affect how well your article performs on search engines.
Along with organizing and creating material, be sure to keep the blog updated, publish often, and appealingly arrange your posts. Readable writing, clear categories, and an easy-to-use design should suffice. It's better to know about SEO techniques before writing anything.
5. Promote Your Blog
Posting content that attracts people is good, but they have to find it to read it. Turning your blog into a hub for your niche seems pretty good.
Social media can be the first place to promote your blog. For example, create an individualized Facebook page and share your updates with your followers. You may also join groups on LinkedIn or Reddit that allow promotion and post links to your blog there.
Best Online Platform to start a blog for Free
So, now you know what you need to consider before starting your blog. Here are a few online websites that help to start a blog for free to beginners.
1. WordPress
Beginner blogging usually involves WordPress.com or WordPress.org. The latter platform provides free and less technical domains for blogs, as well as a plethora of outstanding themes for various sorts of material. Select the best one and modify its layout, aesthetics, tabs, and widgets.
The basic post editor deals with content blocks ranging from standard paragraphs and headers to picture galleries and feedback forms. There are several things you can do to make your blog entries more intriguing.
In terms of other tools, you have limited access to Jetpack, a plugin that can handle monitoring, marketing, and security for you. You'll need to upgrade for more. In fact, without a business plan, you cannot install more plugins or make further modifications to your domain.
Overall, a free WordPress blog is doable, but without any fun tools to assist you in maintaining it. With difficulties like SEO and tracking website traffic, you'll need to take matters into your own hands.
2. Wix
Wix's reputation matches that of WordPress, although it welcomes free users with a variety of features such as SEO, marketing, and administration tools. You'll still have wixsite.com in your URL, but the service is worth the hassle.
Wix asks a few questions before offering to develop the site based on your responses or allowing you to pick and design it yourself. If you choose the latter, there are numerous and lovely themes to choose from.
The website editor is simple to use and has lots of options for customizing your blog. Colors and fonts may be changed, websites and free apps can be added, and films and photographs can be created or enhanced. The post editor is equally useful in motivating you to do your finest work.
3. Weebly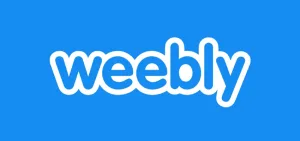 Weebly is more similar to Wix in structure and tool selection, ranging from themes and sections to metadata and blog settings for your sidebar, post-sharing buttons, and more.
Even if the domain editor isn't as smooth as some of the other sites on this list, you'll be pleased with the results. Despite the limitations of a free domain, it is possible to make it quite appealing and efficient. If you just want to start a blog for free and know about how a blog is then Weebly is also good.
4. Blogger
Blogger is an essential platform. It's particularly made for blogs, as the name implies. You'll have a clean domain to start a blog for free, whether you're uploading articles, images, or cooking recipes.
It doesn't get much easier or freer than this to establish a blog but don't expect your domain to look or operate as well as on Wix. Having said that, there are appealing themes to pick from, as well as ways to personalize them to provide a really beautiful look.
Because Blogger is a Google service, you'll have instant access to Google Analytics, AdSense, and a simple search engine visibility button. Aside from administering, advertising, and monetizing your blog, you may join a community of website developers and share your writings with them.
5. Medium
Medium is the final platform that can teach you the fundamentals of blogging. Your free profile is simple to set up and functions similarly to a website and a social networking account, but not as well as a dedicated domain.
This means you can write beautiful articles whenever you want, personalize your Medium profile, and build a following on the platform and beyond without having to worry about managing your site. However, the tools available are limited, limiting how much you can accomplish as a blogger. Start a blog for free as a practice so that you can know about the importance of the blog.
Create Good Content for Your New Blog.
Your content must be valuable and attract visitors. So, work on your content's structure, readability, and appeal. Most importantly, create consistently! Don't worry about the result just continue your focus and start a blog free.
FAQ
The post contains affiliate links, so we may earn a small commission when you make a purchase through links on our site at no additional cost to you.